Sweat by BXR
BOXING | S&C | VERSACLIMBING | MOBILITY
Sweat BXR is a state of the art, pay to train studio, offering boutique-sized conceptual classes.
Our class formats were developed in collaboration with pro-boxers, sports professionals, osteopaths and physios to allow individuals to pursue the optimal workout and train like an 'athlete'.
Sweat by BXR classes are delivered and instructed by elite coaches, centered on the main pillars of athletic training and suitable for all, regardless of their age and ability.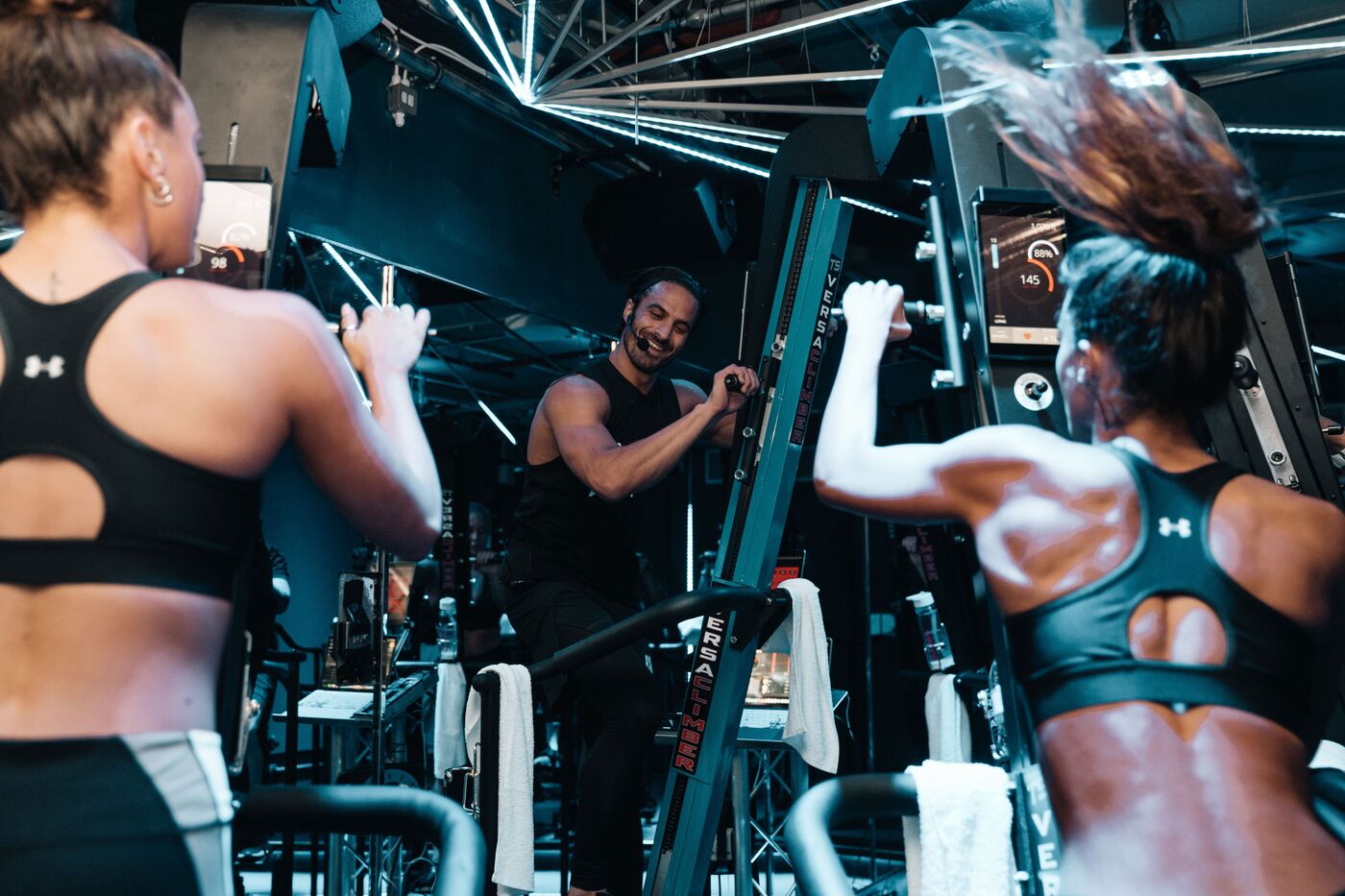 our vision
The fitness world has always been full of fads and gimmicks and we were tired of the trends and tricks we see played out within our industry.
So we decided to create something better…
Sweat by BXR focuses on creating SUSTAINABLE PERFORMANCE through science, education and elite level coaching. Everything we do is designed to enrich our clients experience through innovative sessions, knowledge-based approaches and tailored fitness regimes.
The Experience
Sweat by BXR isn't just a fitness studio. We've developed a series of full-body workouts, founded on science & research that was co-created with sports professionals across the board. Industry leading trainers instruct classes to ensure safety and technique. And we have facilities that cannot be found in any other fitness studio in the UK, from our VersaClimbing Studio to steam room and sauna.
All of this is driven by our ambition to help create the optimal workout experience for our customers, pushing their limits whilst taking care of their bodies.
Personal Touch – What we value most!
Balance
We are a brand that endeavours to create the optimal workout that brings balance to our customers' bodies. We reject the extremes that pervade the fitness studios culture.
Expertise
Providing expert guidance and advice to all our customers through our elite level coaches and sports science experts to ensure that our customers are receiving the best workout possible.
CARE
Whether it be through our facilities, services or coaches, we are a brand that prioritises taking care of the individual and our community.
our approach
Founded upon scientific research & consultation from the finest sports coaches, osteopaths and physios in Europe, we created Sweat by BXR - A set of state of the art pay-to-train studios across London. Each studio houses our Full Body Programme - Strength & Conditioning, Cardiovascular Exercise and Core Training. Instructed by elite coaches sourced from around the world, our boutique sized classes allow our coaches to focus and adapt sessions to the individual - pushing your limits, taking care of your body and achieving better results.